Xiao Zhang (张潇)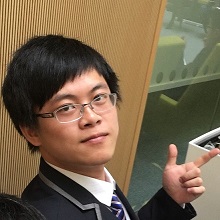 I am currently a master student in the BCI&ML Laboratory at Huazhong University of Science and Technology (HUST), advised by Prof. Dongrui Wu. Before that, I obtained my B.Eng. from the School of Optical and Electronic Information at HUST, advised by Prof. Danhua Cao.
I have a wide range of interests in Artificial Intelligence (AI), including Brain-Computer Interfaces (BCIs), AI Security and some fundamental problems in Deep Learning. Now I am working on the geometric analysis of DNN's prediction landscape, through which I hope to explore the generalization and memorization of DNNs. My ultimate goal is to understand the basic rules of our brain through AI research, and, if I am lucky enough, capture a glimmer of hope to construct AGI.
Publications
Generalization of Deep Learning
&nbsp
Security in Brain-Computer Interfaces
Press
Softwares
Link to my
[github public projects]
Awards
---
Gallery!